MATTRESS CLEANING – KEEP YOUR SWEET DREAMS SAFE
We sleep for an average of 8 hours a day. That's nearly three thousand hours a year spent sleeping. If you take good care of your bed by regularly having mattress cleaning done, your body will thank you.
Over the course of time, dust mites and mould spores regularly pile up in the seams of our mattress and do not go away by simply changing the covers. These harmful bacteria are a leading cause of allergic rhinitis. If you wake up head foggy and with a constant flu, it's time for mattress cleaning services.
You deserve only the best care for your mattress and a healthy restful sleep. Once you've tried our services, you'll never want to go back. Satisfaction guaranteed. Contact us now.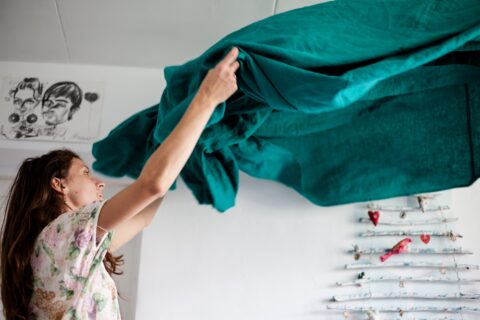 Bed Mattress Cleaning Services in Singapore
As humans, we need sleep to function properly. We also look forward to returning home and curling up in our beds at the end of the day in this fast-paced era where tension levels are high at work or school. Good sleep, on the other hand, is becoming more challenging to come by these days.
There are many concerns which make it difficult for us to get a good night's sleep. A filthy and miserable bed is one of these reasons. Dust mites, bed bugs and bacteria that are harmful to our bodies may be hiding in our mattresses. This may be the cause of your or your child's asthma or other respiratory issues.
Furthermore, numerous fluid stains and odors can be present under the mattress surface.
Although mattress protectors help to extend the life of your mattress, they don't keep it completely clean and pest-free. Bacteria, dust mites, allergens, and bed bugs all make their way onto mattresses, posing a potential health risk to your household. If you have young ones at home, it is even more critical.
Cleaning a mattress is a complicated process that takes a lot of time and effort. To ensure proper bedroom hygiene, you can scrub your bed daily to remove any pesky contaminants that have gathered in it with fabric shampoo and water. The world's top mattress producer also recommends mattress and beds to be cleanse at least once annually.
Mattress makers recommend vacuuming the mattress daily to eliminate soil particles but leave the extensive mattress cleaning serviceto experts."ECOSENSE" mattress cleaning Singapore service providers are equipped with licensed mattress cleaning tools and proper cleaning techniques.
Why EcoSense for Mattress Cleaning?
If you are looking for a mattress cleaning service that offers high-quality bed mattress cleaning services at a lower cost, look no further. ECOSENSE mattress cleaning Singapore treatment employs mattress-cleaning technology that has been approved by leading mattress makers and proven SAFE for cleaning the majority of mattresses in the market. We provide residential and industrial mattress cleaning services to ensure fast and reliable outcomes, ensuring the best quality sleep our clients can get.
Our bed mattress cleaning services ensure the use of modern technologies for maximum cleaning that achieves clients' needs by rigorous training of skilled cleaners and reliable equipment for better work processes. Keeping your home clean and tidy shouldn't be so expensive. We respect our customers' wishes, so we have quality mattress cleaning services at a reasonable price.
Since we do not use any harmful chemicals in our mattress cleaning service process, the mattress dries up fast during and after the procedure. Most notably, after the bed has been cleaned, you can sleep peacefully. There is no hassle, and it's convenient! Both adults and children can benefit from our treatment.
ECOSENSE's bed mattress cleaning service has been shown to thoroughly clean mattresses, removing dust, decomposing dead skin flakes, fluid body residue, dust mites, and excrement, as well as other microorganisms embedded in the bed.
Finally, the cleaned mattress will be sanitised with a chemical-free solution to help prevent dust mites from re-infesting the bed.
Complete Deep Cleaning
No matter the size, configuration, or complexity of your mattress or bed, we work hard with you to get your mattress cleaned up. We will try our utmost best to resolve your issues, and that's a promise.